MARIA POTTER, MA, LCPC

I specialize in helping people who have been victims of trauma (sexual, emotional or physical abuse; assault; harassment, as well as traumatic injuries, illnesses or accidents) whether as a child or in adulthood. I have also assisted individuals with difficulties related, but not limited to: anxiety, depression, relationship, self-esteem, and parenting issues.
I have been a counselor for over 20 years. For approximately 16 years, I worked in the child welfare/foster care arena. I was a therapist for nine of those years working with children, adolescents, and parents addressing the issues that brought their case to the attention of DCFS. I was a Clinical Manager for seven years.
I am passionate about the work that I do and I thoroughly enjoy assisting in the healing process.
Choosing a therapist can be challenging. Feel free to contact me with any questions. If we are not a good fit, I'd be happy to refer you to someone who may be better suited for you. I look forward to potentially working together.

JULIE S. RIOS, MA, LPC

I am a Licensed Professional Counselor, who has a passion for serving others. I attended Trinity Christian College where I obtained a bachelor's degree in Business and then obtained my master's degree in Counseling Psychology. I am a bilingual therapist (Spanish) and has experience working with a culturally diverse population.
I have provided counseling services in multiple settings including a daycare, religious private school (K-8), private practice and a community health agency, which allowed me to focus on helping children, adolescents, couples, and adults with depression, stress, anxiety, anger management, social and communication skills, self-esteem, grief/loss, trauma, self-harm, and life transitions.
As each client is unique and has different needs, I strive to create a safe, trusting and non-threatening environment to cultivate the beginning of a healing journey for each client.
Soy una consejera profesional con licencia, que tiene una pasión por servir a los demás. Asistí a Trinity Christian College, donde obtuve una licenciatura en negocios y luego obtuve mi maestría en psicología de consejería. Soy una terapeuta bilingüe (español) y tengo experiencia trabajando con una población culturalmente diversa.
He ofrecido servicios de consejería en diferentes lugares, entre ellos una guardería, una escuela privada religiosa (K-8), una práctica de terapia privada y una agencia de salud comunitaria, lo que me permitió concentrarme en ayudar a niños, adolescentes y adultos con depresión, estrés, ansiedad, problemas de ira, habilidades sociales y de comunicación, autoestima, pérdidas, trauma, autolesión y transiciones de la vida.
Como cada cliente es único y tiene diferentes necesidades, trato de crear un lugar seguro, de confianza y sin prejuicios para cultivar el comienzo de un viaje de sanación para cada cliente.
PAUL AVRAM, MA, LCPC
I am a licensed clinical professional counselor with over 20 years of experience in the mental health field. I have received my Bachelor's Degree in Psychology from the University of Illinois at Chicago and my Master's Degree in Counseling Psychology from the Adler School of Professional Psychology.
I have worked in private practice, employee assistance, and the child welfare system. I spent the first 16 years of my career working with foster families, adolescents and children, as both a social worker and therapist, helping them heal from their trauma and live productive lives. I have also held the roles of clinical and program director in the foster care system, allowing me to develop a sense of the bigger picture when it comes to working with my clients.
I've worked for the past 6 years in the employee assistance field where I focused on mental and emotional health issues within the workplace. I worked with organizations in addressing employee behavioral and work performance issues. I have supported organizations when trauma has occurred within the workplace. I appreciate the role of the world in which my clients live and work and how it can impact their mental health.
I have taught psychology at Moraine Valley Community College. I take great pride in making difficult concepts approachable to all my students and witnessed how learning has given them confidence. I believe that there is a great value in understanding life's challenges as you face them.
I carry these philosophies into the therapeutic session. I believe it's important for my clients to not look at themselves as merely a list of symptoms or disorders, but as a whole person. It is vital to see themselves in the bigger picture, recognizing the role of the world around them in their emotional challenges, and to have a solid understanding of the challenges that they are facing. This is the first step on the path to healing. I want us to look at your overall lifestyle, focus on your strengths and help you reach the goals that you have set for yourself.
MONIKA BARANIAK, MA, LCPC, ICDVP
Healing starts with the courage to reach for help and I am passionate about helping people to regain their emotional wellbeing so they can feel complete and safe again.
I am a Licensed Clinical Professional Counselor and have been working in the mental health field since 2014. I have extensive experience working with victims of domestic violence and/or sexual assault and I hold a certification as the Illinois Certified Domestic Violence Professional. My most recent experience has been working with youth who are struggling with substance use as well as anxiety and depression.
I believe that one of my roles as the therapist is to help clients develop an increased self awareness as they are the experts of their own lives and through exploration in an accepting and safe environment they are able to work towards their best potential.
Each person is different and unique and I work collaboratively with my clients to provide them with individualized attention, empathy and competent treatment. I help them draw conclusions from the past, experience the present moment and remind them that the future is a chance to start everything once again.
Droga do leczenia zaczyna się od odwagi poproszenia o pomoc i moją pasją jest pomagać innym aby doznali równowagi emocjonalnej i znów poczuli się bezpiecznie i całkowicie.
Jestem licencjonowanym psychoterapeutą i pracuję w zawodzie od 2014 roku. Mam długie doświadczenie w pracy z osobami, które doznały przemocy domowej lub sexualnej i posiadam certyfikacje w tym kierunku. Moje najbliższe doświadczenie skupia się na pracy z osobami walczącymi z nałogami jak i też lękami i depresją.
Jestem zdania, że jedna z moich ról jako terapeuta to pomóc innym zwiększyć ich samoświadomość jako eksperci swojego życia i poprzez odkrywanie samego siebie w biezpiecznym otoczeniu są w stanie dążyć do swojego najwyższego potencjału.
Każda osoba jest inna i niepowtarzalna i poprzez wspólną pracę z klientem otrzymają ode mnie indywidualna uwagę, empatię i kompetentne podejście. Pomogę innym wyciągnąć wnioski z przeszłości, doświadczyć moment w terażniejszości jak i skupić się na przyszłości jako szanse na zaczęcie od nowa.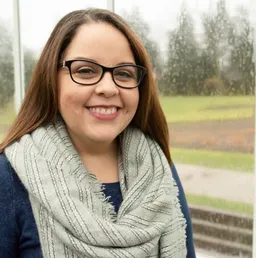 AIDA MARAVILLAS, MA, LCSW
I have a passion to help you navigate your mental health needs and support your journey to healing and recovery. I have experience helping adolescents, young adults, and adults treat symptoms of depression, anxiety, social stress, school related stressors, relationship issues, and parenting challenges.

I utilize a combination of therapeutic techniques with the belief that each person is uniquely designed, as is their experience. I embrace a holistic approach that encompasses your particular strengths and identified needs.
I obtained my Master of Social Work at UIC Jane Addams College of Social Work. I am a Licensed Clinical Social Worker and have worked as a certified school social worker in a high school setting for over 18 years.
Tengo la pasión de ayudarle a navegar por sus necesidades de salud mental y apoyar su viaje hacia la curación y la recuperación. Tengo experiencia ayudando a adolescentes, jóvenes y adultos a tratar los síntomas de la depresión, la ansiedad, el estrés social, los factores de estrés relacionados con la escuela, los problemas de relación y los desafíos de la crianza de los hijos.
Utilizo una combinación de técnicas terapéuticas con la creencia de que cada persona tiene un diseño único, al igual que su experiencia. Adopto un enfoque integral que abarca sus fortalezas particulares y necesidades identificadas.
Obtuve mi Maestría en Trabajo Social en UIC Jane Addams College of Social Work. Soy una trabajadora social clínica con licencia y he trabajado como una trabajadora social escolar certificada en un entorno de escuela secundaria durante más de 18 años.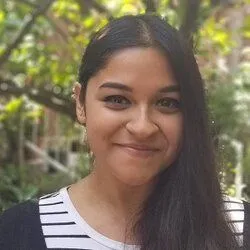 YANIZ RAYO, MA, LPC

I am a Licensed Professional Counselor with the intention of helping you on your mental health journey. I received my Masters degree in Clinical Mental Health Counseling from Concordia University and my Bachelor's Degree from the University of Illinois at Chicago in Applied Psychology. I am bilingual in Spanish and have had the pleasure of connecting with and serving diverse populations. My experience ranges from community organizations specializing in child welfare, domestic violence and homelessness to private practice with those experiencing developmental trauma, anxiety, depression and life transition.
I'm excited for the opportunity to apply strength-based approaches and latest evidence-based practices to support each client's individual and unique needs. I believe in working collaboratively to foster personal growth, as clients are experts of their own life. I look forward to creating a supportive and safe environment to nurture and promote self empowerment and awareness through tailored, specialized wellness.
Soy una Consejera Profesional Licenciada con la intención y el propósito de ayudarlo en su camino hacia la salud mental. Recibí mi Maestría en Consejería Clínica de Salud Mental de la Universidad de Concordia y mi Licenciatura de la Universidad de Illinois en Chicago en Psicología Aplicada. Soy bilingüe en español y he tenido el placer de conectarme y servir a diversas poblaciones. Mi experiencia abarca desde organizaciones comunitarias especializadas en bienestar infantil, violencia doméstica y personas sin hogar hasta práctica privada con personas que experimentan trauma del desarrollo, ansiedad, depresión y transición de vida.
Estoy emocionada por la oportunidad de aplicar enfoques basados en fortalezas y las últimas prácticas basadas en evidencia para apoyar las necesidades individuales y únicas de cada cliente. Creo en el trabajo colaborativo para fomentar el crecimiento personal, ya que los clientes son expertos en su propia vida. Espero crear un entorno de apoyo y seguro para nutrir y promover el autoempoderamiento y la conciencia a través de un bienestar especializado y personalizado.
VALENCIA SAGNIA, MA
I am a recent master's level Clinical Mental Health Counseling graduate student from Concordia University Chicago. I received my Bachelor's Degree from Shaw University in Raleigh, NC in Biology. While in Raleigh, NC I volunteered for a women's shelter whose focus was to support and assist domestic violence victims and survivors.
After the loss of my brother in 2014 and my dearest friend in 2015, I became a volunteer and advocate for The American Foundation for Suicide Prevention (AFSP). AFSP has given me the opportunity to connect and work alongside those who are passionate about advocating and changing how the world views mental health.
In my role as an intern, I want to ensure each client has an individualized treatment plan that will assist in their healing, and emotional well-being through approaches that are evidence based. My focus is to listen, develop a plan to work through the challenges, empower, and collaborate with clients. Helping others has become my greatest passion and I am driven to bring positivity and light into the darkest of places through the gift of therapy.
KRISTIE M. BISAILLON, MSW, LCSW, CADC
Seeking guidance and support is the first step towards growth, healing, and understanding. I would be honored to be here to be apart of that journey.
I am a Licensed Clinical Social Worker and I have over 15 years of experience in the field; specializing in Mental Health and Substance Use Disorder. My experience is also extended to working with our nation's homeless Veterans.
I am passionate about helping individuals find their way back from the clutches of the disease of addiction and reconnecting with the self and their loved ones. Additionally, I work with individuals and family members affected by addiction, depression, anxiety and anxiety-related concerns, shame and guilt, self-esteem issues, relationship issues, and trauma.
As we work side by side, we will create goals, review progress, and I firmly believe in taking the strengths based approach. I will be open and honest, providing feedback and genuine collaboration.
MARK REYES, MSW, LSW, ACSW
I hold a Master of Social Work Degree, obtained from UIC Jane Addams College of Social Work. As a licensed social worker with over 25 years of experience, I have worked in various social work roles; including counseling. Throughout my experience, I have had the opportunity to work in several diverse, high demanding work environments.
My passion and dedication to this field is evident in my holistic, compassionate and empathetic approach. I can help you focus on your strengths and support you in developing the tools and resources to make positive, lifelong changes.
As a certified school social worker in the high school setting now for over 12 years, I have demonstrated my compassion to support students in their challenges and share their successes. My primary work has been focused on working with adolescents to young adults and families. My experience includes working in social services, child welfare and education. I am eager to continue utilizing my talents and abilities to directly impact the success of clients in reaching their full social/emotional potential. I look forward to seeing you tomorrow.
BREANNA CORDOVA (Masters Level Intern)
I am currently a graduate student in the Master of Clinical Mental Health Counseling program at Trinity Christian College. I am motivated to support individuals in their journey to improve their mental health, and I strive to provide compassionate care to clients from diverse backgrounds.
I take a holistic approach to therapy, focusing on the whole person rather than just the presenting problem. I believe that each person has unique strengths and abilities that can be harnessed to facilitate personal growth and healing. My goal is to create an environment of acceptance and understanding.
Currently, I'm working towards my clinical licensure and I'm being supervised by a licensed clinical professional counselor. When I'm not working, I am traveling or spending time with my dog.